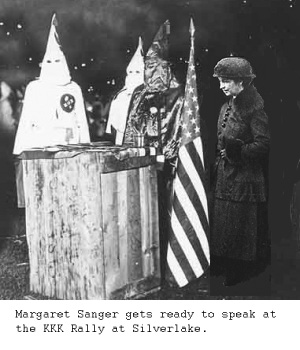 The founder of what we know as Planned Parenthood once stated:
"Black leaders would need to be recruited to act as front men in sterilization programs in black communities"
Barack Obama Promises to Sign FOCA the Freedom of Choice Act (Introduced in Senate)
He also mentioned a couple of other acts he was promoting. The first of which is the "Prevention First Act".  Lets remember that Obama is one of the original Co-sponsors of this act before continuing.
Now what is in this act that
"is something all lawmakers – regardless of their views on legal abortion – should wholeheartedly support."
The Prevention First Act will:
Help Women Obtain Family-Planning Services.
The bill increases funding for the national family-planning program, Title X
Curious how one of the top links for this act directs to the Sierra Club.  As mentioned before, the fathers of eugenics went on to found enviromentel movements.


http://www.radioliberty.com/stones.htm
and expands Medicaid family-planning services to cover more low-income women.

I think its important to note that family-planning services is the official name for China's one child policy, which recieves funding from the United Nations Population Fund.
The Act also makes provisions for mandatory coverage for contraceptives by private health plans.  10$m will go to educate the public about Emergency Contraception.  20$m a year will go to public and private entities for teen-pregnancy prevention programs. Funding will also go to realistic sex-education programs.
Planned Parenthood's Latest Outrage
Now while I can agree with the implied motives of the act, what I see happening is Planned Parenthood receiving millions of dollars in funding from the taxpayers to continue with their eugenics agenda.
It seems that Obama's relationship with Planned Parenthood goes back more then a few years.  Though from here the sources get a little shaky.  It seems that most people concerned about this issue are coming from a religious point of view, which some times is not exactly clear or focused.
Payback Time: What Planned Parenthood Expects from Barack Obama
The decades-long love affair between Barack Obama and Planned Parenthood has reached its political fruition. Obama will soon be ensconced in the Oval Office, with all the people who helped put him there lined up outside for goodies. At the head of the line will be Planned Parenthood and other abortion providers. What will they ask for?The three things that they want from a President Obama are more money for their contraception and sterilization programs, an end to any and all restrictions on abortions, and taxpayer funding, including funding for abortion itself.
Pro-Abortion Religious Groups Lobby Obama – Christian Newswire
President-Elect Barack Obama should quickly enact a series of pro-abortion laws, including federal funding of abortions, according to a new letter sent to him by a group of liberal religious organizations.
So it would seem that Planned Parenthood loves Barack Obama.Jill Stanek – Planned Parenthood ♥s Barack Obama
Obama loves PP, too. Actually, they prostitute one another. PP helps elect Obama so he can turn around and appropriate tax money to it. He's trying to legislate PP an abortuary load of cash at the moment. PP explains why in its Obama love note….
So if 'PP' loves Obama, then I'd imagine Margaret Sanger does too.


Obama Introduces Bill to Reduce Teen Pregnancies in Minority Communities | U.S. Senator Barack Obama
U.S. Senator Barack Obama (D-IL) today introduced the Communities of Color Teen Pregnancy Prevention Act of 2007, which would help prevent teen pregnancies in minority communities.
Obama is directly supporting racial and ethnic population control.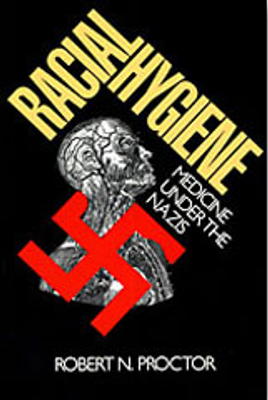 Dr. King's award was presented on May 5, 1966. The citation read

"This award is presented to the Reverend Martin Luther King Jr., for his courageous resistance to bigotry and his lifelong dedication to the advancement of social justice and human dignity.

"Facing jail, abuse and physical danger, Dr. King's unceasing efforts — in behalf of all Americans — to win freedom for the Negro people parallel closely Mrs. Sanger's fight over the last half-century for the emancipation of women from the burdens of perpetual child-bearing and the emancipation of children from a future of poverty and hopelessness. Neither Mrs. Sanger nor Dr. King has hesitated to challenge unjust laws, cruel social customs and blind prejudice that hold people in ignorance and degradation. Our courts, our legislatures and — most of all — the human heart and mind have been the crucible in which they have forged a nobler history for all mankind.

"In the tradition of all great humanitarians who have seen that human life and progress are indeed indivisible, Dr. King has lent his eloquent voice to the cause of world-wide voluntary family planning.

"For Martin Luther King's unique qualities of understanding, compassion and bravery, and for his wise and unwavering leadership in securing for all people their basic human right to knowledge, dignity and opportunity that are the fount and principle of Margaret Sanger's life, this award is presented."